Choose your pictures in order to create your own elegant wooden cube. The infinite motion of this unique gift will bring joy and trigger the smiles of your loved ones.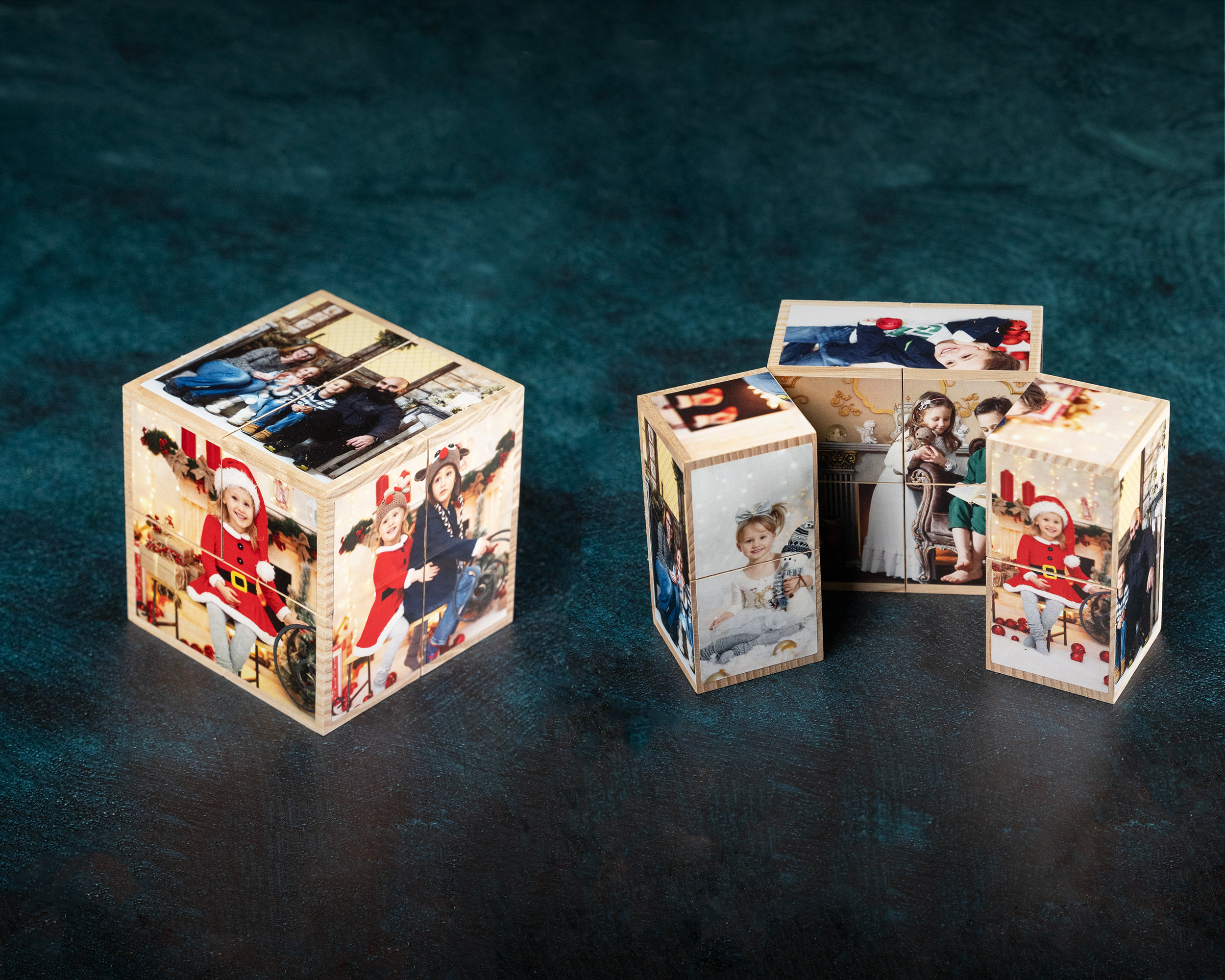 For sure, it will become the best thing in the house.
Key information:
Natural wood
Longevity of your displayed photos is guaranteed
Cube approximate size: W3.3 x D3.3 x H3.3 inches
How to order:
Add to Cart
Upload your 11 images
Recommendations for the photos:
Be sure that the photos you send are the ORIGINAL full-size images.
Higher image quality = better result. Avoid dark, blurry and unfocused images.
Due to cropping reasons do not add any text to your photo (we cannot add text for you).