🥰Steel clothes hanger is an indispensable item in your farmhouse wall decor.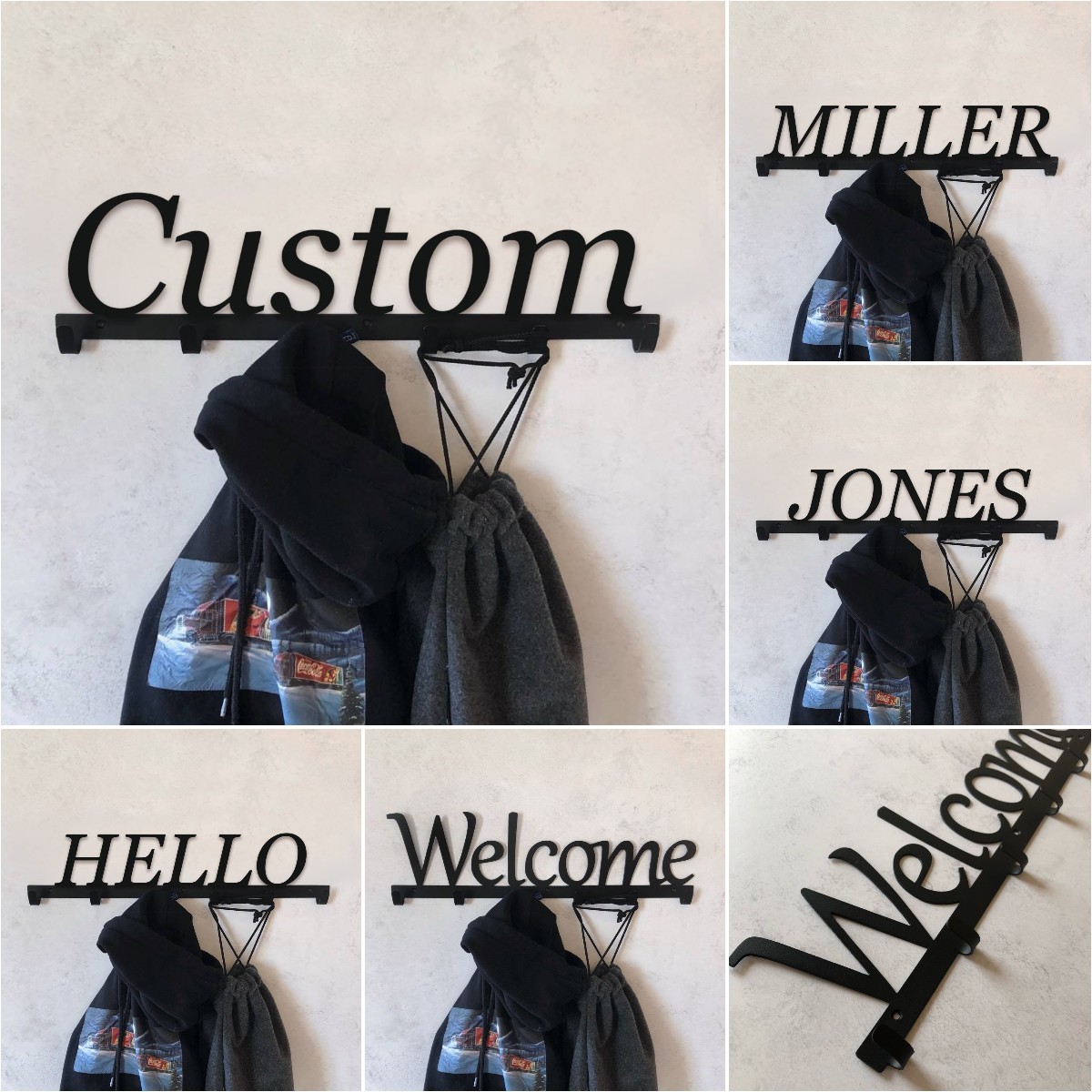 🎁 The best gift for housewarming friends, and most importantly, customizing their names.
🎁Meaningful Gift - The laser cut detail of the personalized coat rack is sure to catch your friend's eye. Add an all new-spirit to your entrance with custom metal rack!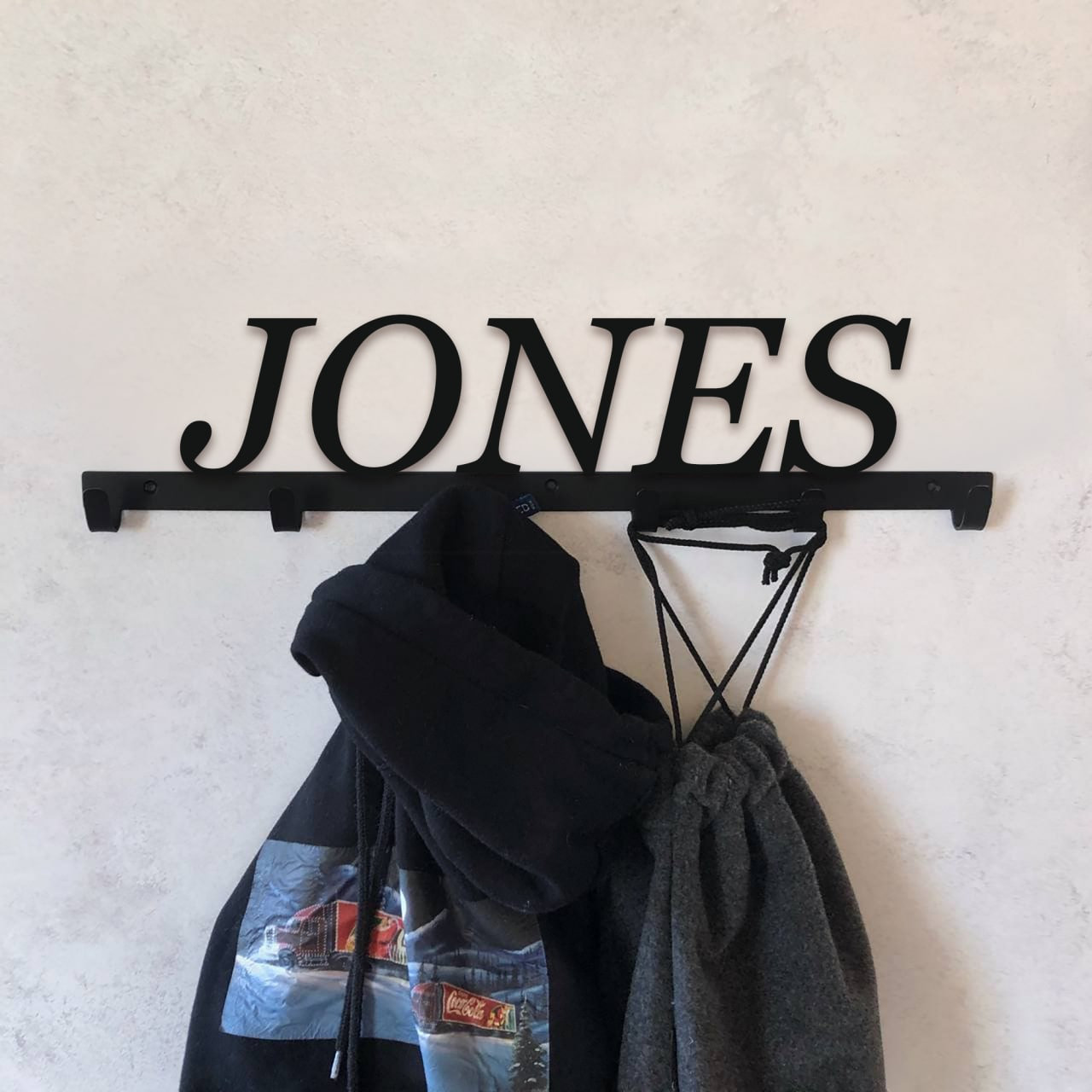 👇 Important Things You Must Know
✔️ Fully handcrafted crafts
✔️ Eco-friendly - does not contain any harmful substances
✔️ Each is polished and sprayed for a smooth feel
Each metal sign is brushed to remove residue and then powder coated to prevent them from rusting in any condition and inside!
SIZE: 22 x 6 inches - 6 hooks
We make decor from steel for you home and outdoor wall.Each product is made by our team with love for you 🖤
We professionally laser cut your sign with 16 gauge steel and your custom text, we then powder coat your sign to ensure a smooth finish and long term durability!
Give this personalized one of a kind gift to be displayed and treasured for years to come!
We provide the Sign with pre designed holes for hanging. You can hang the sign with screws, nails, wall magnets, command strips or whatever you prefer.