This is a perfect gift for the special dad in your life!!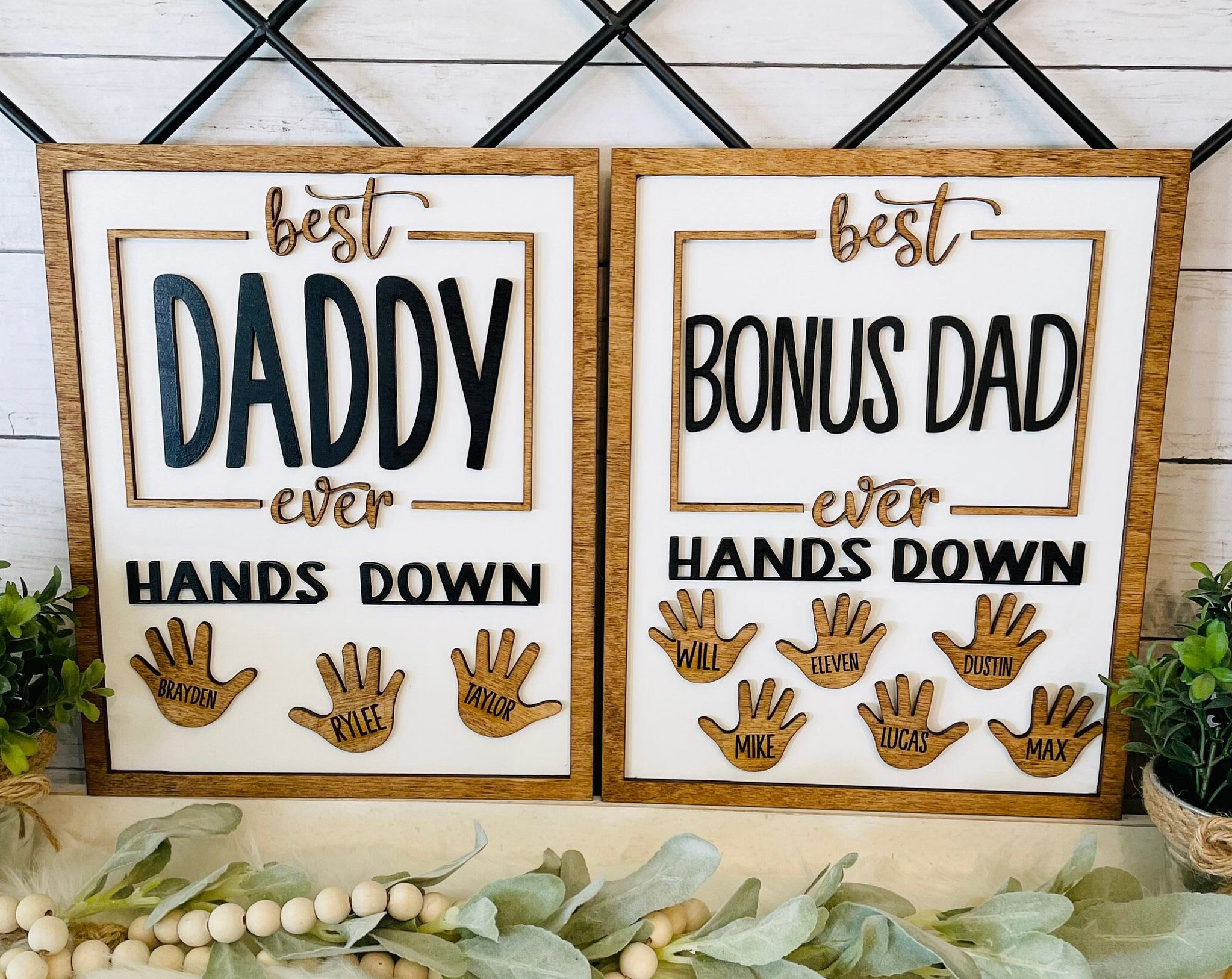 This beautiful family keepsake is something your family will cherish forever.
Tip: Each child's name will correspond to a little hand, and it is recommended that there are no more than 5 names.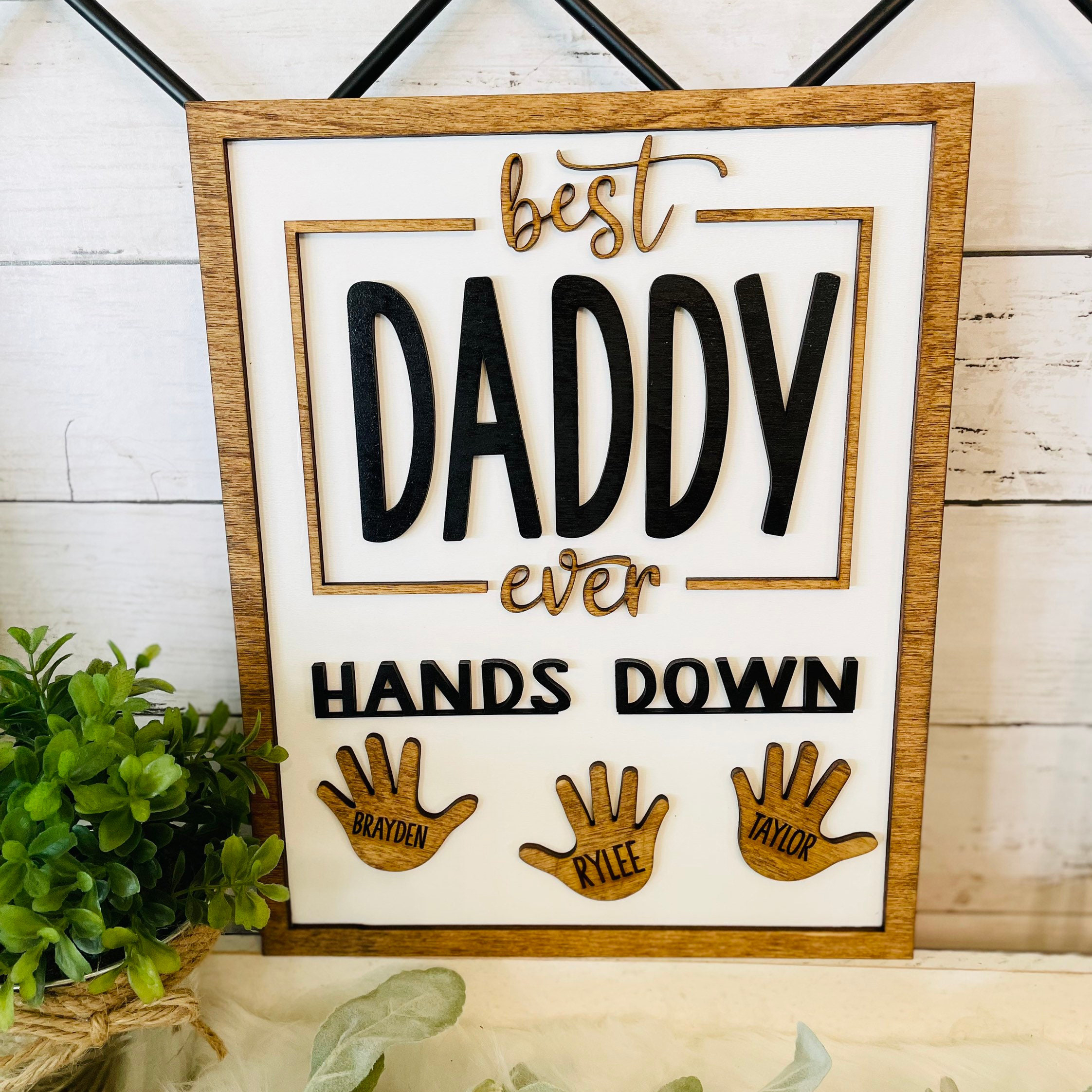 A perfect way to honor the bond of fatherhood with warmth and love. Don't limit this gift to just dads! Give it to your grandfather, grandpa or anyone special who holds a place in your heart.
Handmade
Materials: Wood
Due to each item being hand painted and cut from wood details may vary slightly, making each product unique and one-of-a-kind. If there is a problem with your order, please contact us as soon as possible and we will do everything possible to resolve it for you.