Check out our patriotic, rustic, man cave decor! Live Free or Die!
This fantastic United States outline features a majestic bald Eagle as the center piece.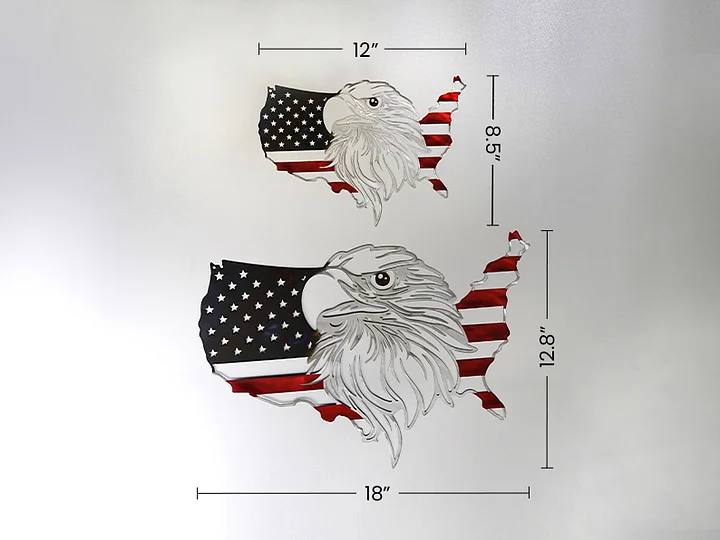 First we cut the steel using state of the art cnc equipment. Next, we hand polish each piece to a brilliant finish before applying a heat treatment to the Star field. Then we continue with the heat patina application for the patina stripes. Finally, we coat the piece in a generous clear powder coat application. This process ensures your piece will look amazing for years to come!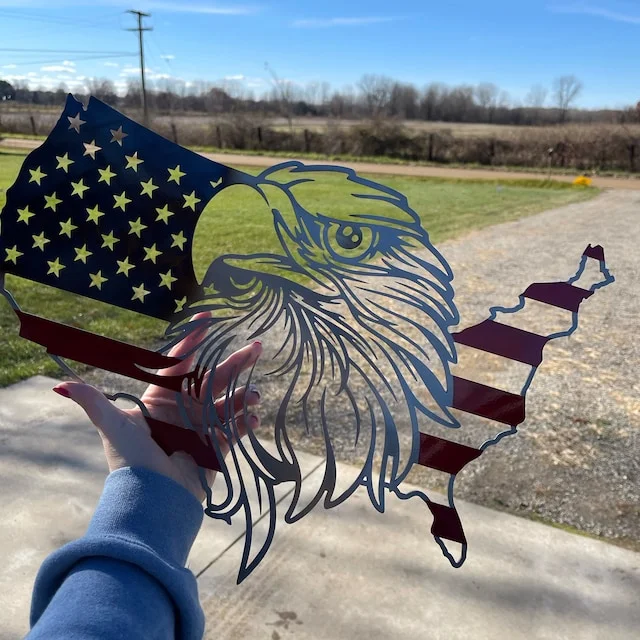 The piece dimensions are as follows:
S 12" w x 8.5" h
L 18" w x 12.8" h