Our stainless steel flask is lightweight and easy to carry. You can take it with you when you go out for a picnic, hiking, camping, traveling, fishing, hunting or any other outdoor activities.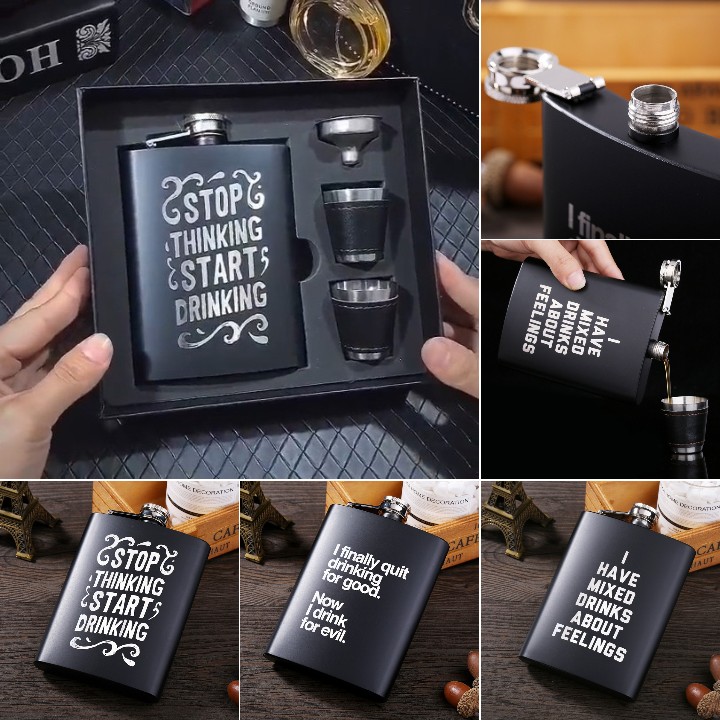 🍺🍺 Excellent gift for any whisky & spirits enthusiast.
Stainless steel: Our hip flasks are made from high quality stainless steel that is rust and corrosion resistant, so you can enjoy your favorite beverage for years to come.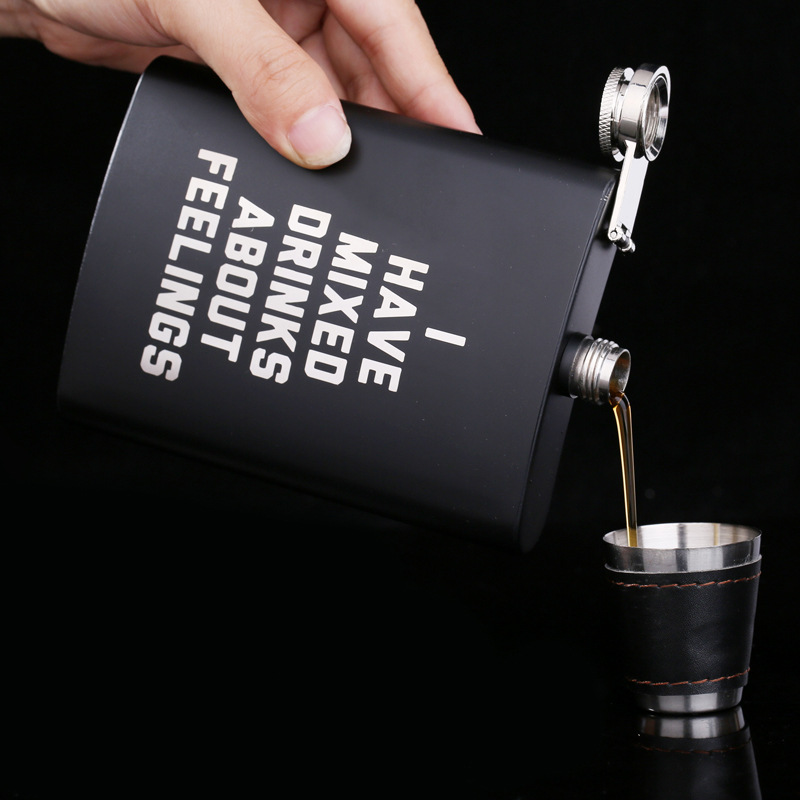 Durable structure: The black metal hip flask is made of stainless steel, which is durable and rust-proof. it can be used for a long time.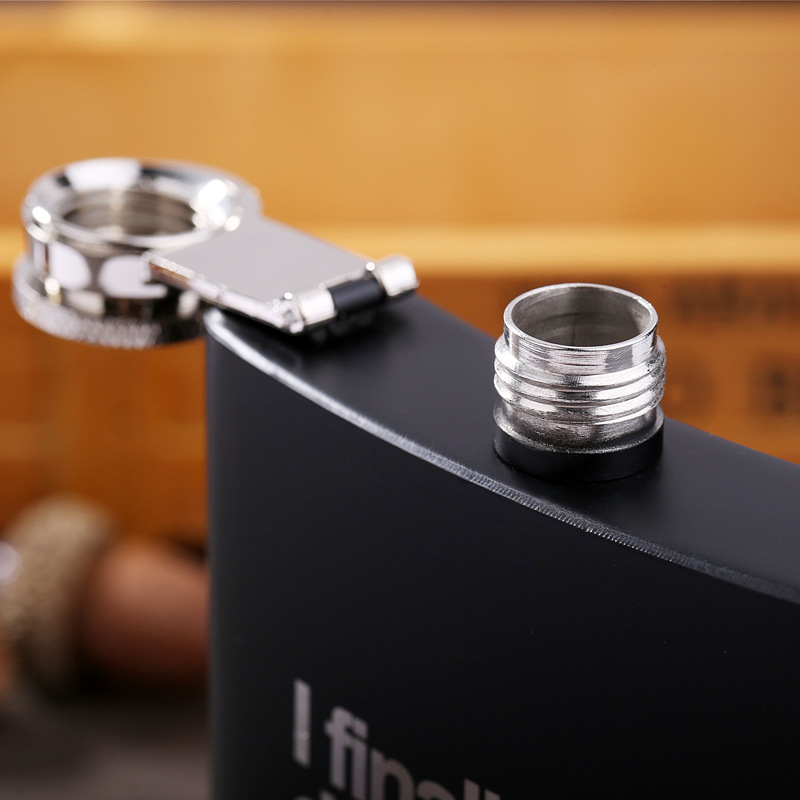 REASONS TO BUY:✨ Steel hip flask whisky alcohol: the hip flask for drinking is constructed of stainless steel with a black matte finish to add a stylish and modern touch to your bar's look. this metal hip flask is sure to last you lifetime.
✨ Secret packaging: each hip flask comes with a secret gift box, which makes it very convenient for you to store and carry your items.
BUYER SAYS:✨ Very happy. the customer image came out perfectly. very easy seller to work with. good communication and quick postage. recommended.
✨ I would give you many more stars, it's beautiful, it's exactly what i asked you, personalized to 100%. very attentive and very good communication at all times.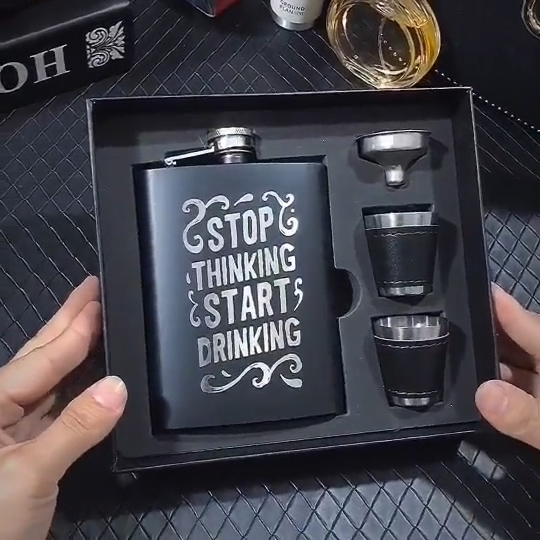 Package includes: stainless steel decanter *1, beautiful gift box *1, wine glass *2, funnel *1.
Product Name: Hip Flask
Material: Stainless Steel
Weight: 110g
Capacity: 8 OZ
Color: Black
Size: 136*22*93mm
Processing Technology: Laser Marking